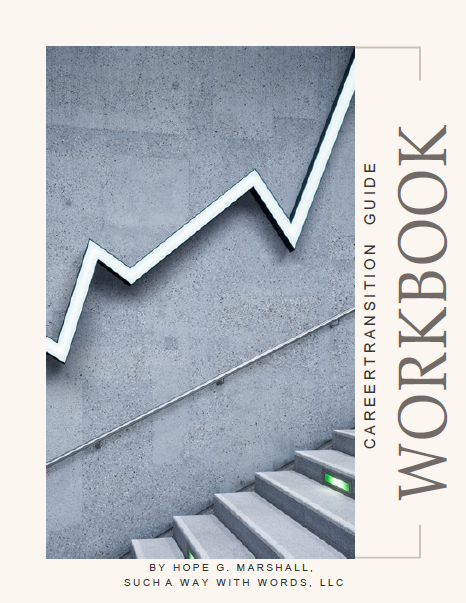 Ready to hit the ground running?
This career transition guide is part of the
Career Change Strategies for the Seasoned Professional.
For those who prefer a more self-directed approach, we offer the option to purchase the guide separately from the video modules.
About the Guide
For the seasoned career professional, I know it can be a challenge to change direction, especially if you've been in your field for a long time. Having changed careers a few times myself, I know what that feels like.
Thus, I have put together a career transition guide, where, I share my "go to" practices.
You have enough to contend with. Figuring out your strategy shouldn't have to be one of them! 
In this career transition guide, you will:
Explore skills assessment and personality tools.
Learn to leverage assessment results, clean up your professional digital foot print, and create and adopt your own career search strategy.
Get practical tips for resume writing, and interview preparation.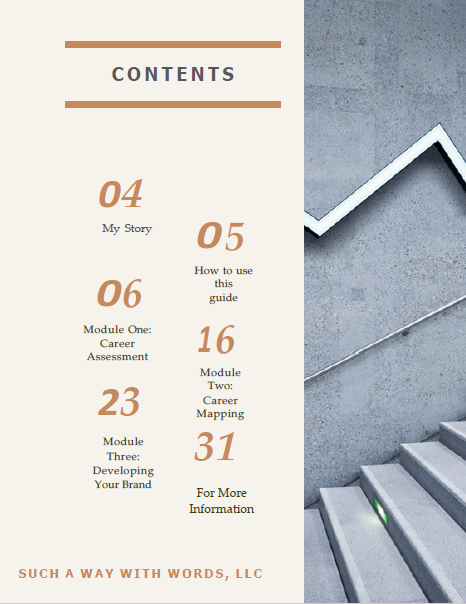 Comprehensive Guide
Chapters are carefully organized to guide you through to assessing your current skills, mapping out a plan to your next opportunity, and even crafting your resume.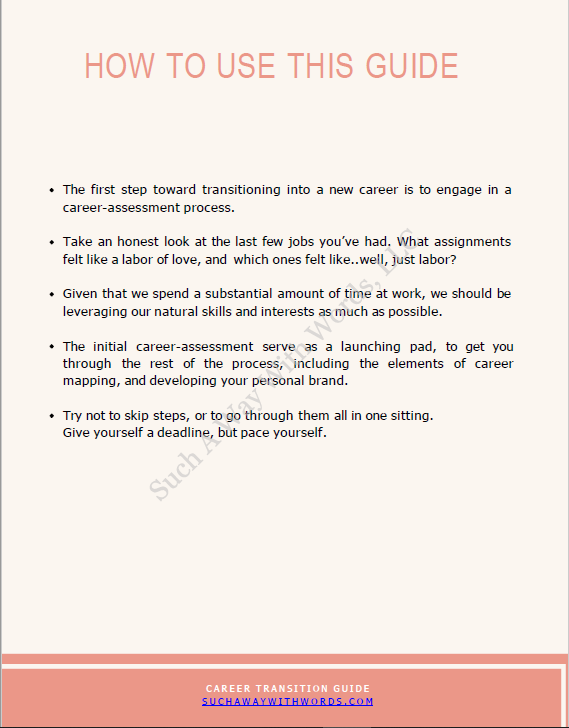 Instruction Throughout
Discussion points in each chapter, with suggested videos, writing activities, and additional resources.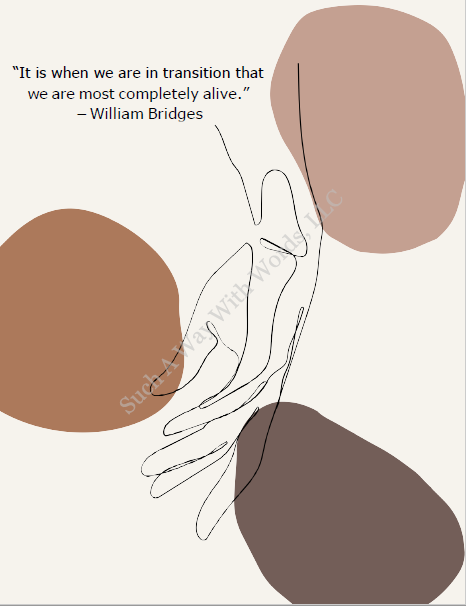 Inspiration
Quotes on change, and transition throughout the guide, to further encourage you during this process.
Featured Products
The Career Change Strategies for the Seasoned Professional is a 3-module series.
Full course, and a-la-carte - where you can choose which module best fits your current needs - are available.
Check your inbox to confirm your subscription